Cash Value Voucher
With this voucher you can choose yourself whether you want to
deduct the value of the voucher from the hotel bill
treat yourself, for example to a soothing back massage
enjoy a delicious meal in our hotel restaurant
...
Accepted value range:
from € 10.--
Delivery method
Presentee
You have entered too many lines of text - it will not all fit on the voucher!
Please enter a maximum of 5 lines with 100 characters each.
Preview with inscription text
Add another voucher
Continue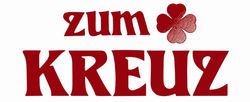 Landidyll ***S Hotel zum Kreuz
Landstr. 14
79286 Glottertal
Germany
Do you have any questions?
+49 7684 206
+49 7684 800 839
Voucher 1
Cash Value Voucher
€ 10.--
Information
Data protection:
We use your data exclusively for processing your inquiry or your order. Please see our
Privacy policy
for more information on the handling of personal data. The data will be deleted 24 months after full payment.