Cash Value Voucher
With this voucher you can choose yourself whether you want to
deduct the value of the voucher from the hotel bill
treat yourself, for example to a soothing back massage
enjoy a delicious meal in our hotel restaurant
...
Accepted value range:
Prices per person from € 10.--
Delivery method
Presentee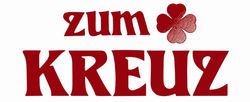 Landidyll ***S Hotel zum Kreuz
Landstr. 14
79286 Glottertal
Germany
Do you have any questions?
+49 7684 206
+49 7684 800 839
Voucher 1
Cash Value Voucher
€ 10.--
Total price:
€ 10.--
VAT included